Pro-photographer J. Tyge O'Donnell – This is Vegas Baby
As part of our amateur to pro series we spoke to J. Tyge O'Donnell. He was inspired to pick up a camera by his father who, by the time he came along, was a retired World War II Marine Combat photographer, best known for his post-atomic photographs of Hiroshima and Nagasaki.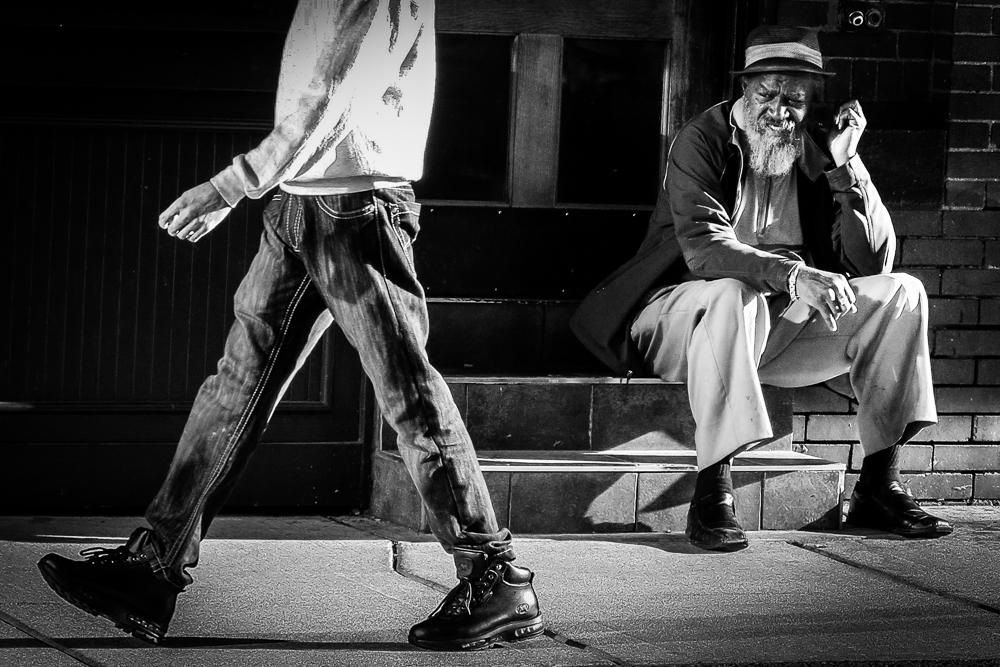 So Tyge, tells us a bit about yourself! What sparked your interest in photography?
Needless to say, photography was in my blood at a young age. Dad would often buy my mom the latest point-and-shoot camera, but mom had no interest in photography, so I often got to play with the cameras… we had drawers full of them.
When I was 10 years old, my family moved from Southern Michigan to the suburbs of Nashville, Tennessee. It was during my sophomore year in high school that I became one of the two yearbook photographers, and even after moving into the city, I remained as a yearbook photographer through my Senior year at my new high school.
During what should have been my college years (I went to the University of Tennessee with the intent to major in Journalism, but dropped out), I didn't do much photography… but I always had my camera with me, just photographing friends and candid shots. Nowadays everyone does this, because everyone has a camera on their phone, but back then few people always carried a camera with them… but I'm glad I did, as I have shoe boxes full of prints and memories!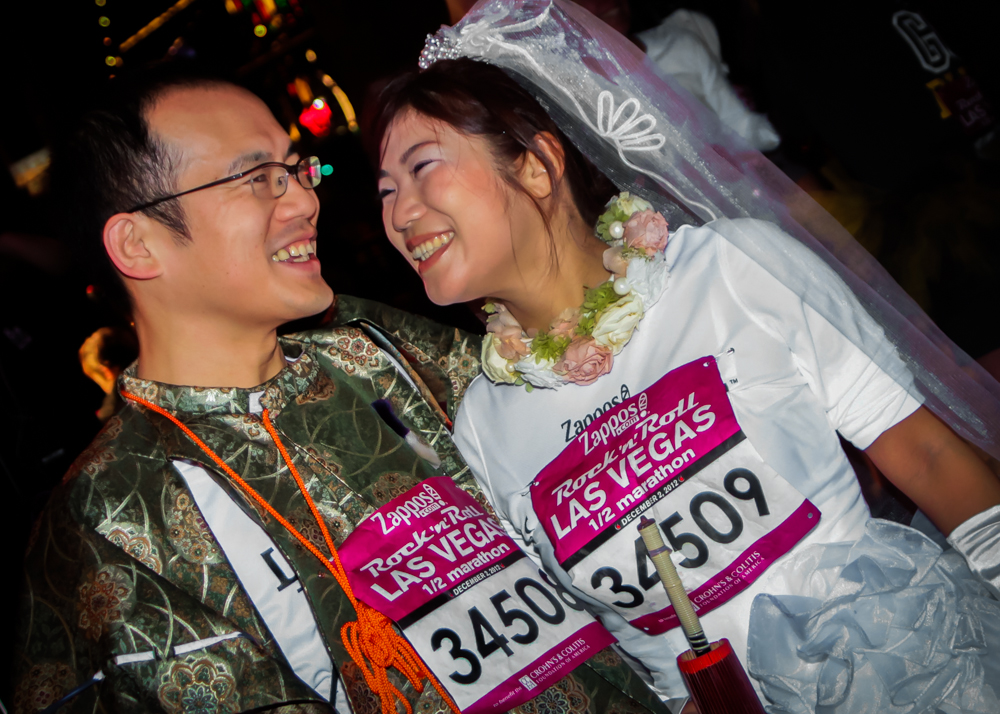 Do you currently work in photography?
I moved to Las Vegas in 1994 and began working at Caesar's Palace. It was a very competitive job to secure and I am still employed by the hotel after 17 years, but now have enough seniority and vacation time to afford to concentrate on my photography work — whether freelancing or working for my friend's business at Glitter Lens Photography.
It was my friend Mike Hewitt at Glitter Lens who got me back behind the camera lens after such a long sabbatical. Mike started his own photography business about eight years ago, shooting weddings, engagements, corporate and sporting events, and also renting two photo booths for parties. As his business grew his need for accomplished photographers did too, so he put me to work.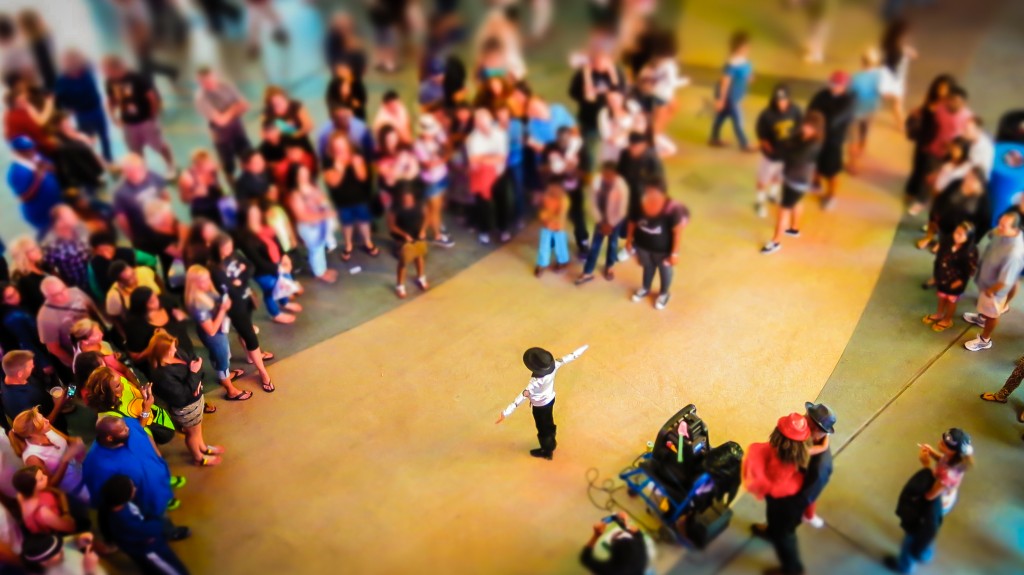 What is/are your favourite subjects to photograph?
I love to photograph special events, whether it be sports, concerts, or convention/corporate related. I shoot a lot of engagements and weddings, this IS Las Vegas! But those are more stressful (usually for both photographer and client) and there's often a lot of post work to be done in editing… at least more-so than other type of events.
What are you inspired by? Is there anyone's work that influences you?
My father is my influence and inspiration. To think about him, at age 23, walking through the rubble of cities devastated by atomic bombs is humbling to me. The things he photographed and witnessed leave me in awe. AND, to think about the camera he used… a Speedgraphic which he would have to load individual 4×5 film cartridges into and he could only carry so many with him. He had to make EVERY shot count, and he didn't have an "auto" mode or the ability to see his photo immediately after taking them. In this day and age, we're definitely spoiled with the gear we have available to us.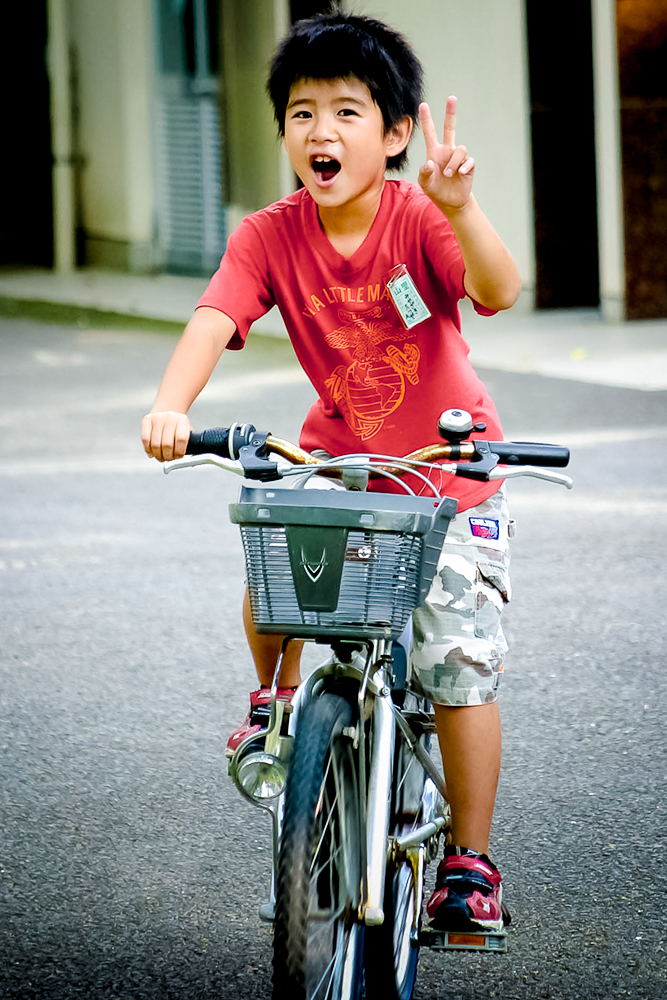 What's something you wish you knew when you first started out in photography?
I wish I got familiar with the manual mode. When I was a kid, for simplicity sake, my father would just tell me to shoot in "auto" or "program" mode. I wish he'd taken the time to explain ISO, aperture and shutter speeds to me, as I went through a learning curve when I finally went off manual. However, there's absolutely nothing wrong with shooting on auto or program. When I shoot an event, I'll often take a few photos on Auto, and see what the readings are, and then go into manual mode with the same settings, and then I can tweak them to my liking. Also, go easy on the vignetting during post editing — using too much happens too often.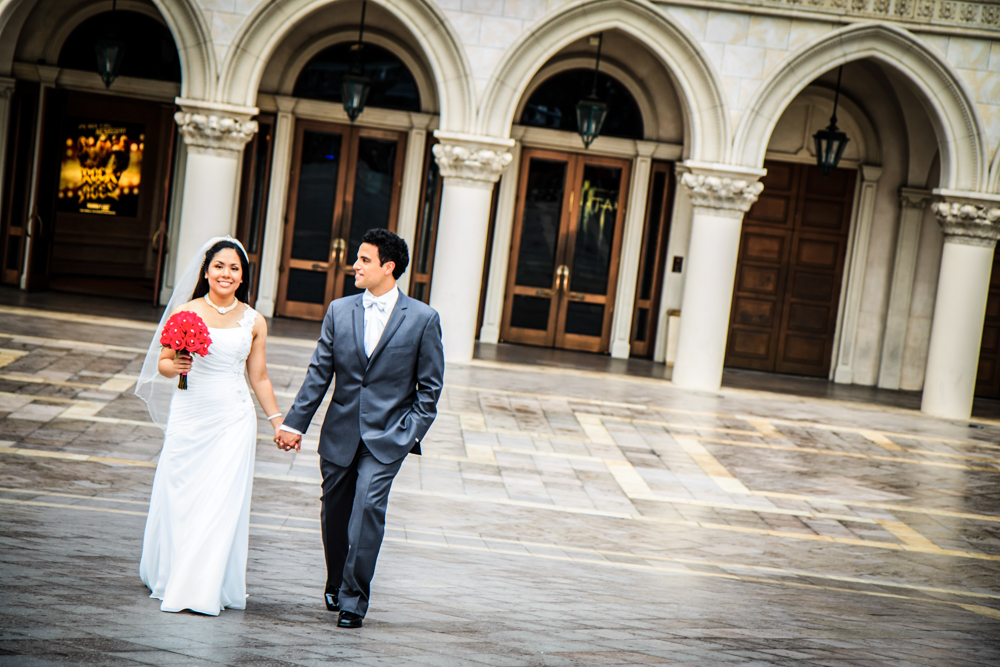 Color vs black/white, what are you thoughts?
Being in Las Vegas, and often shooting couples and events on "The Strip," I definitely prefer color over black and white. All the colorful lights! All the signage! Vegas also has about 300 days of sunshine a year and I love our blue skies. If you look at our Glitter Lens website, you'll notice that we crank-up the contrast and saturation in our photos… we want the colors to really "pop" and scream "This is Vegas, Baby!"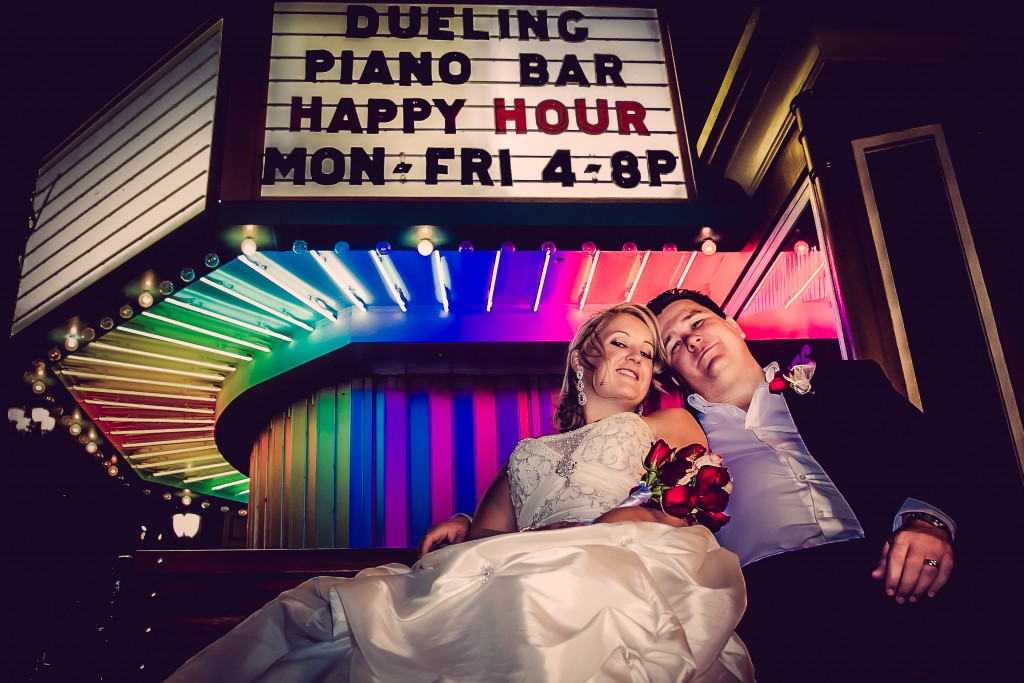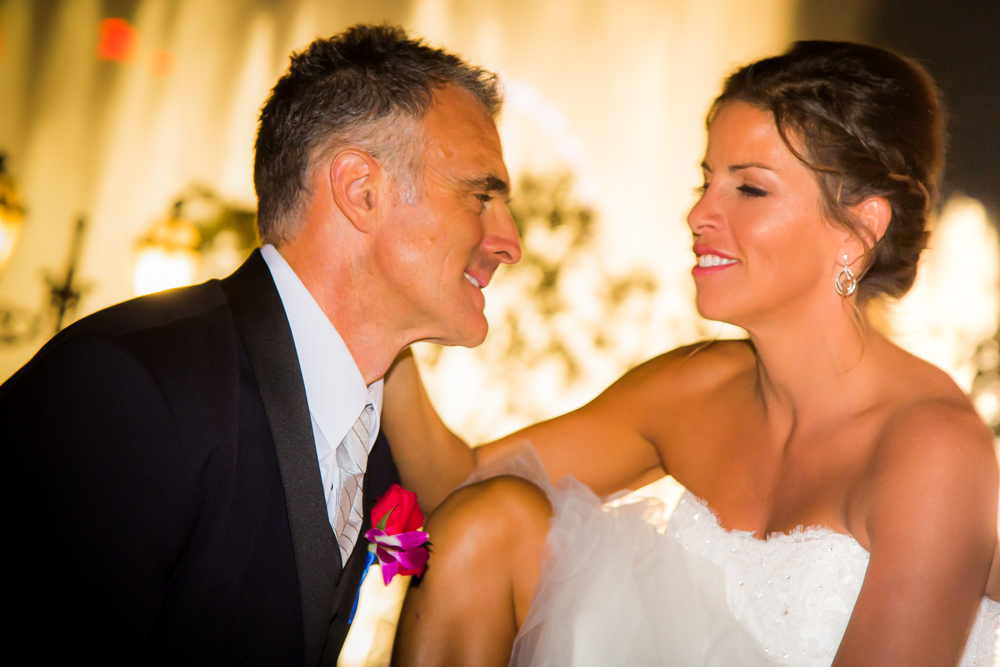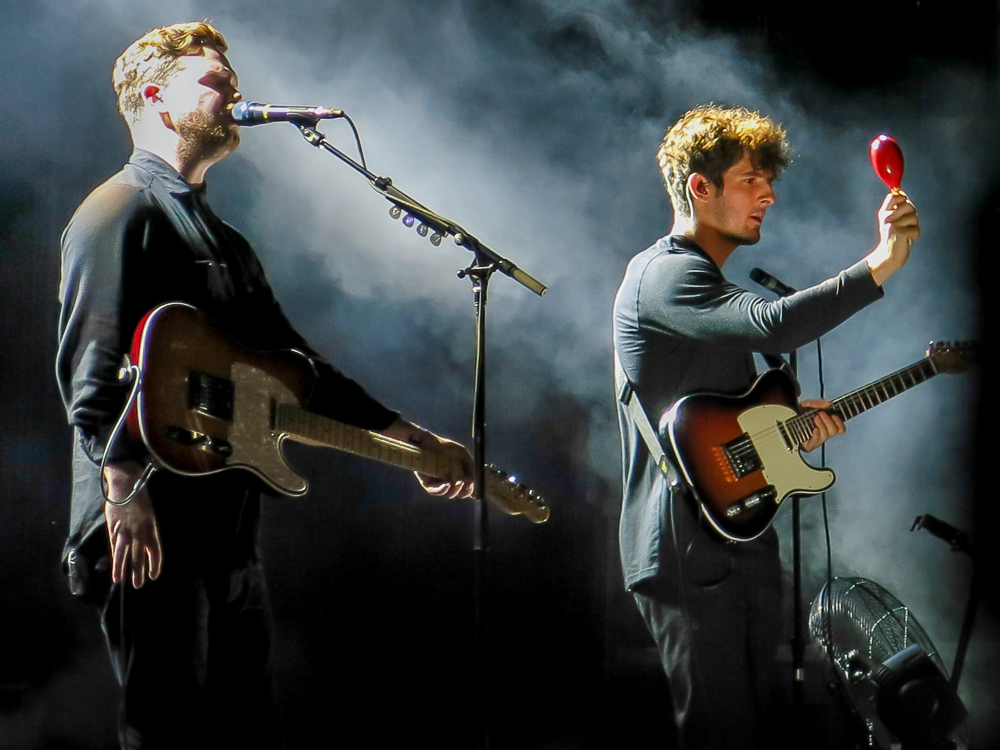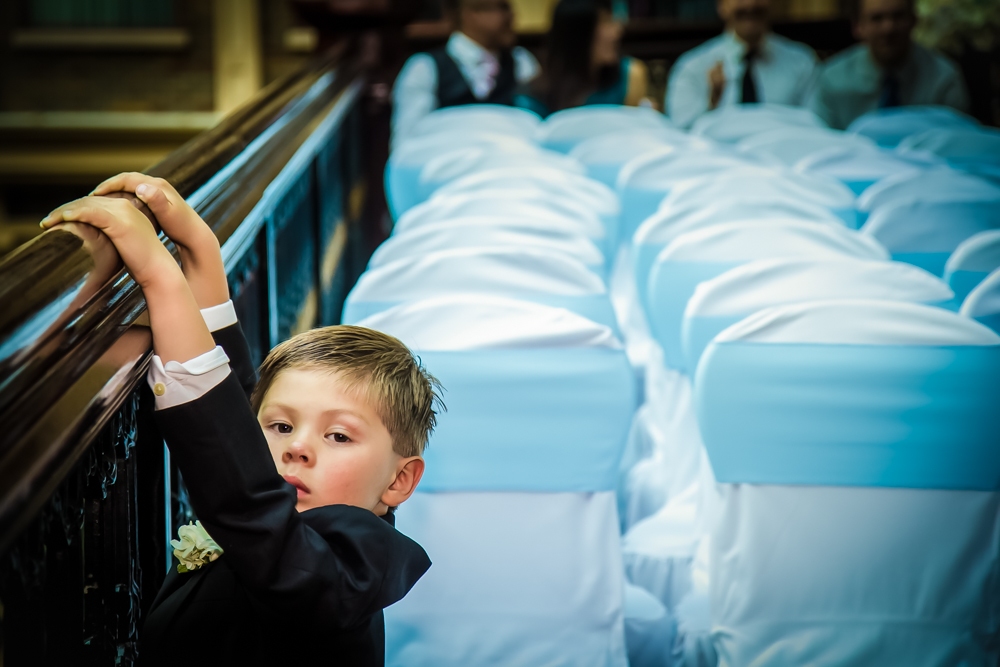 Thanks Tyge! You can check out more of Tyge's work here.